Hello! My sister and I had another one of our sister-dates today, which we have started to lovingly refer to as
Double-Dragon days
(inside joke, lol). I must get to a scanner and post these pics up properly, but I had so much fun today that I couldn't help but post up what pics were available. I stole some of these from
Iris'
facebook, sorry! Will get you back when I scan!
Pretty impromptu collage
Iris
made while we waited for some food. Likey likey.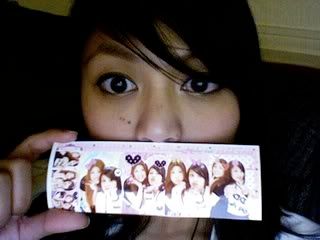 Tried better eye make today, wee!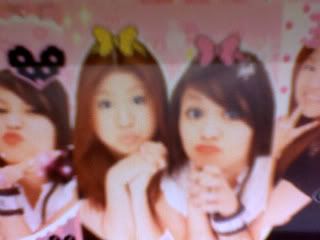 Preview of our silliness, ah so much fun!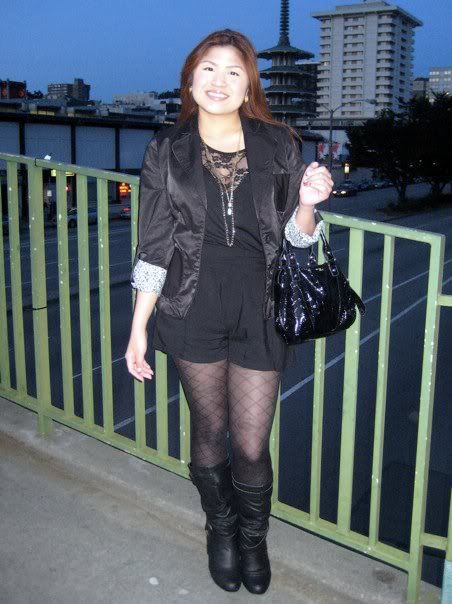 Iris'
outfit, we ended up being pretty monochromatic today. Not completely planned, but the shorts are the same!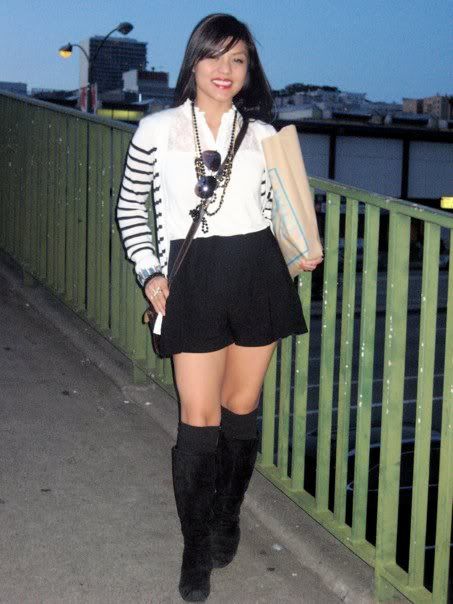 My outfit! Face looks a little awkward, lol!
While we were in SF's Japantown, I managed to snag these: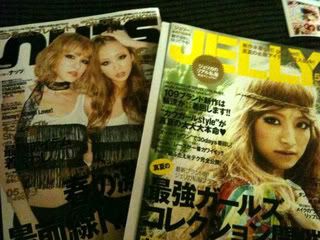 I succumbed to purchasing May 2010's
Happie Nuts
&
Jelly.
I've been living off scans for a while, but I just couldn't resist this month. Nothing compares to actually touching the lovely glossy pages and seeing the images in person.
I can not wait to scan the pics! Wee!