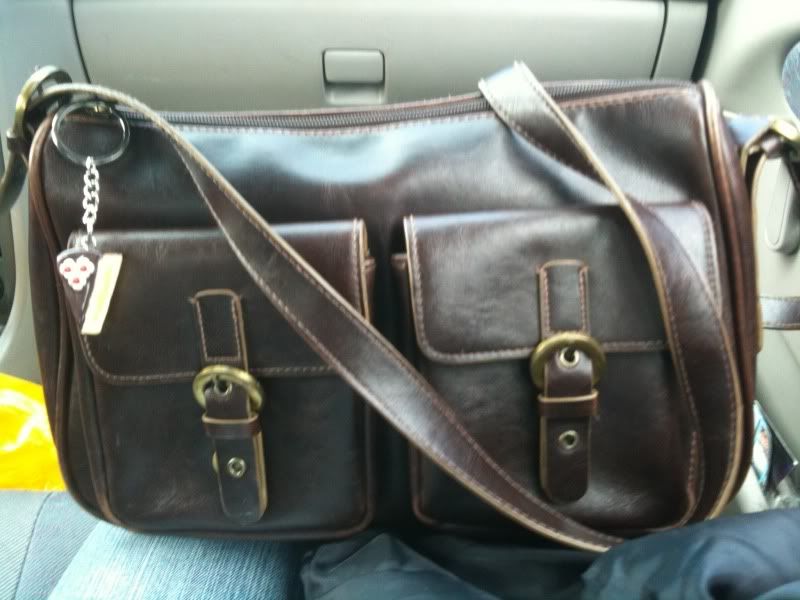 I thrifted this purse yesterday, it only cost $2.50 & it's almost new. It's a really roomy dark brown shoulder bag, and I love the two pockets in front. It was missing the zipper handle, so I replaced it with a cake keychain my friend Krystina gave me for my birthday. I actually like it a lot more this way.
Currently I'm on my way to Haight for a video game event, but I like this purse so much that I decided to post en route. Don't worry, HP is driving! I'm excited to see how this will work with my other coordinates (already used it yesterday).
No blogroll today, though! Enjoy your weekend my loves!!